Select Wood Blinds In Orlando For Superior Hardwood Window Treatments

When you are searching for hardwood blinds in Orlando, you are wise to install only those of superior quality. Our wood blinds are made with furniture-grade real wood, which gives them unique sturdiness and beauty. Select from 24 stains or colors, and then customize your coverings with valence, operating, and slat size choices.
Sunburst's wood blinds will withstand everyday wear and tear. Every installation is carefully designed to your window's precise proportions, so they always install properly. Then the solid slats are coated with a UV blocker that thwarts fading or cracking from the sun. With that being said, you won't find window treatments quite as robust as our louvered shutters, but wood blinds work great in bedrooms, dining rooms, and living rooms.
Wood Blinds Choices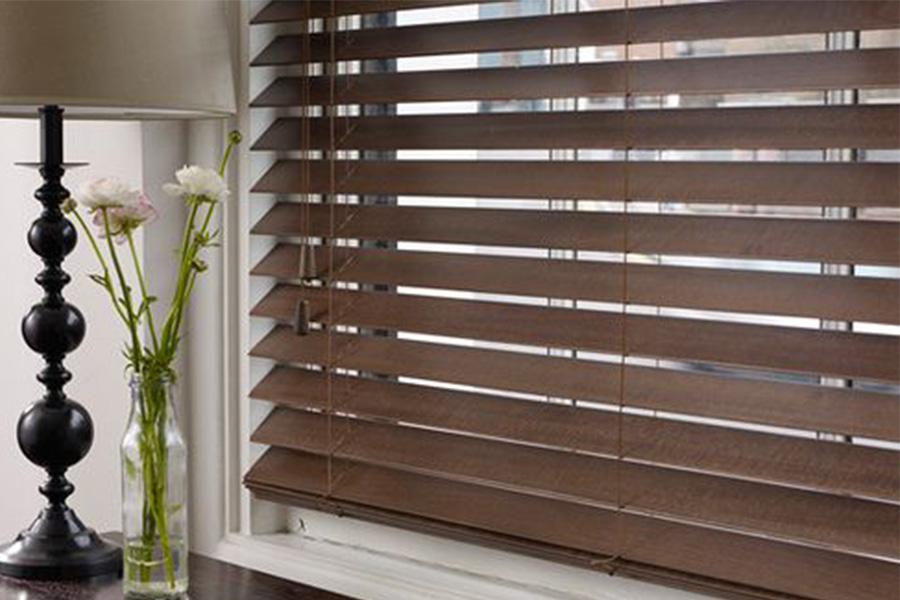 Begin by choosing the stain or color of your wood blinds. Take your pick of 24 dazzling finishes to complement your room's color palette or blend with the current hardwood trim, floor, or furniture that is found in your residence. Then match up your other elements like valences and pull cords for a completely in-sync presentation.
Why Install Wood Blinds In Orlando
Wood blinds might be the most effortless strategy to install an eye-catching window treatment in your Orlando home. Once you have them in position, you can shift the built-in slats through your choice of pull cord or wand. There are various ways to use your blinds to direct exterior light, from raising them to bring in the sun's rays to keeping them down to ensure the privacy of your space.
And unlike flimsier aluminum products, your Orlando Sunburst's Wood blinds will not easily break down. With solid slats constructed from tough hardwood, your slats will hold their shape without bending or snapping. Because your blinds are tailored to your precise window dimensions, your blinds will turn smoothly and rise without knocking into the surrounding trim. On the other hand, if you're searching for blinds for high-moisture rooms, select our faux-wood blinds.
Wood Blinds Warranty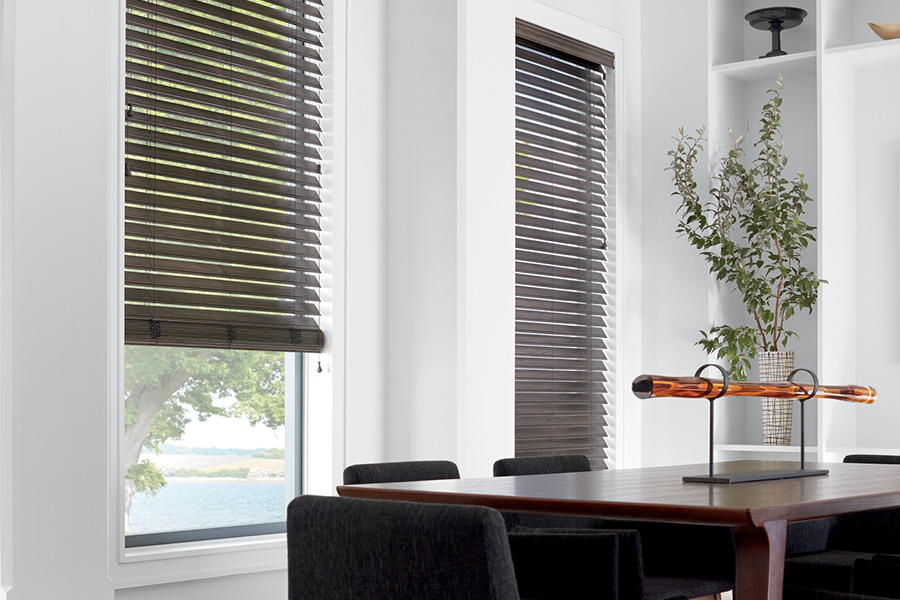 Our blinds are installed with a 3-year warranty that protects you against any defects in manufacturing (i.e., a flaw in the materials, workmanship, or product design) for the original buyer.
Wood Blinds Features
Reach Out To Us Now For Your Wood Blinds in Orlando
To see all the advantages of wood blinds -- or any of our amazing window treatments -- reach out to Sunburst Shutters Orlando. We'll schedule a free in-home demonstration to showcase how our products will enhance your windows. Call 407-630-7011 or fill out the form below today!