What Window Treatments To Choose For Your Orlando Custom-built Home
When you're building a custom home in Orlando, you want to get every detail right, and that includes the window treatments. There are many reasons why plantation shutters are a leading choice in window treatments for custom homes in Orlando. Their functionality and style complement interiors of all types and give you unparalleled control of the sun's light. With these qualities you are able to quickly fashion an inviting atmosphere and highlight the unique elements of your custom-built home.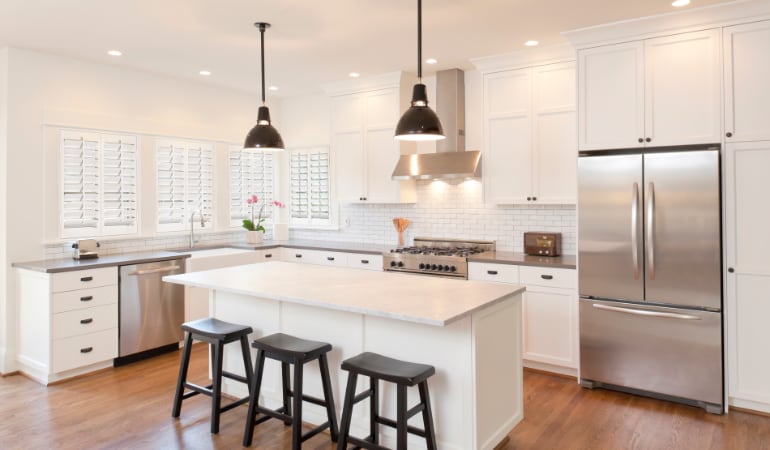 In What Ways Do Plantation Shutters Enhance a Custom Home?
If your goal is to increase the allure of your custom home, think about window treatments that other homeowners in Orlando use to add to their home's style. Plantation shutters blend beautifully with any design choice. They are a point of emphasis and garner attention from people who may be more familiar with dated curtains and cheap blinds. Their functional yet distinguished design requires no extra dressing to create a stunning appearance and leave a lasting impression on family and friends.
Plantation shutters are a great window treatment choice for a custom home. Their crisp lines and versatile color choices work well with any interior, so you can advise the home builder to include them in every space without worrying about how they will look in your furnished home.
Plantation shutters are custom-fitted for regular windows and uniquely sized ones, so you are able to install them on every window and avoid the inconvenience of implementing numerous window treatment options. You benefit from having a task lifted from your plate during the busy home design phase!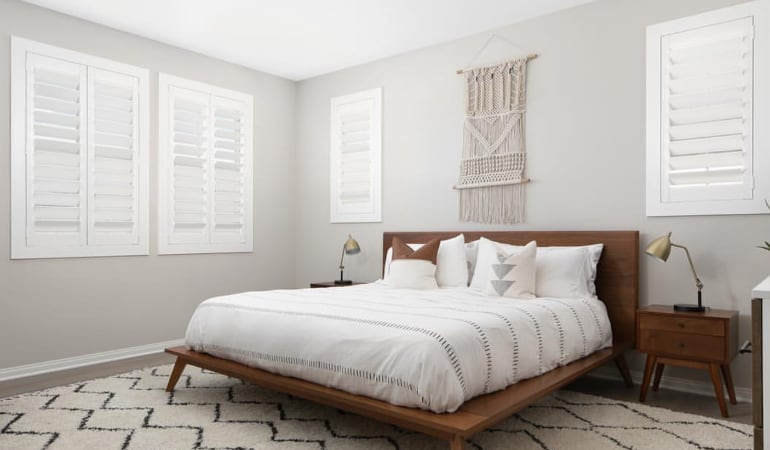 How Do Plantation Shutters Allow You To Control Light?
Your visitors will appreciate the feel of a sun-splashed home. Although you are likely to select beautiful light fixtures to brighten your custom home, the sun's rays have unique qualities that give an area a larger appearance or alter its mood.
However, the sun's light is hard to predict. As the sun moves throughout the day, the amount of sunlight entering your new home changes, and you will need to adjust your window treatments to redirect the flow of light. When looking for window treatments for custom homes in Orlando, people show a preference for faux wood Polywood® and natural wood plantation shutters that let them manage the levels of sunlight a space gets.
You can use the tilt wand to change the angle of the shutter louvers during hours when the sun is in full force to give a room a softer glow and increase the opening to make things brighter when the sun is on the other side of the house. You are even able to open the shutter panels at the hinges for complete sunshine to generate an open air appearance and fasten them again for a more intimate feel.
Adjusting shutter louvers also gives you the chance to deflect light. When moving the louvers in either direction, you can lighten dark corners to make your home seem bigger. You have the ability to filter excessive glare away from people's eyes and reflective surfaces without shutting the slats and removing the light completely. With a single touch, you can control the location and the amount of sunlight that shines in each space for everyone's comfort.
Get The Top Window Treatments For Your Orlando Custom Home
Show your new home in its best light with the eye-catching style of plantation shutters by Sunburst Shutters. We install made-to-order window treatments that Orlando homeowners need for their custom-built homes. Reach out to 407-630-7011 or submit the form on this page to schedule a free in-home consultation.