The Best Window Treatments For Picture Windows In Orlando
Picture windows give you a wonderful sightline to the outside world and bring in a wealth of sunshine. With that in mind these substantial windows can be challenging to cover whenever you want darkness or privacy. You don't want bulky drapes or blinds that give you headaches trying to adjust. But you should find something engaging on a picture window that consumes so much area within your interior. And getting a product that insulates will assist in making your impressive window less drafty and more efficient. Keeping this in mind, consider one of these excellent choices for picture window treatments in Orlando.
Wood Interior Shutters Give You A Beautiful Solution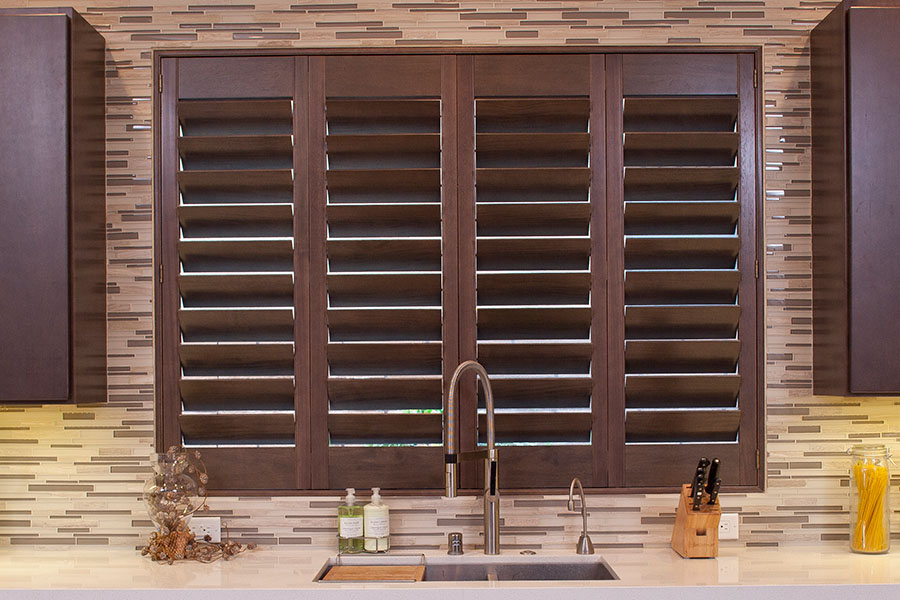 Elegant louvered shutters look tremendous on sizeable picture windows in Orlando. They have a timeless look and can be found in a wide range of stain and paint colors to match your interior. And first-rate wood shutters like Ovation® shutters offer more durability than poorly constructed window blinds or shades.
Plantation shutters are simple to operate on big picture windows and provide more possibilities to manage sunshine and privacy than other choices. You may draw back the panels for an unfettered view and natural light or leave them shut for darkness and privacy. You also have the ability to open the adaptable slats on secured panels to attain the level of light you want. Or use the slats to redirect light away from a screen or reflective surface to fix glare. And due to the fact that louvered shutters are precisely sized to your window, they don't leave spaces for exterior light to get through when you want a darkened space.
Polywood Shutters Offer Superior Picture Window Insulation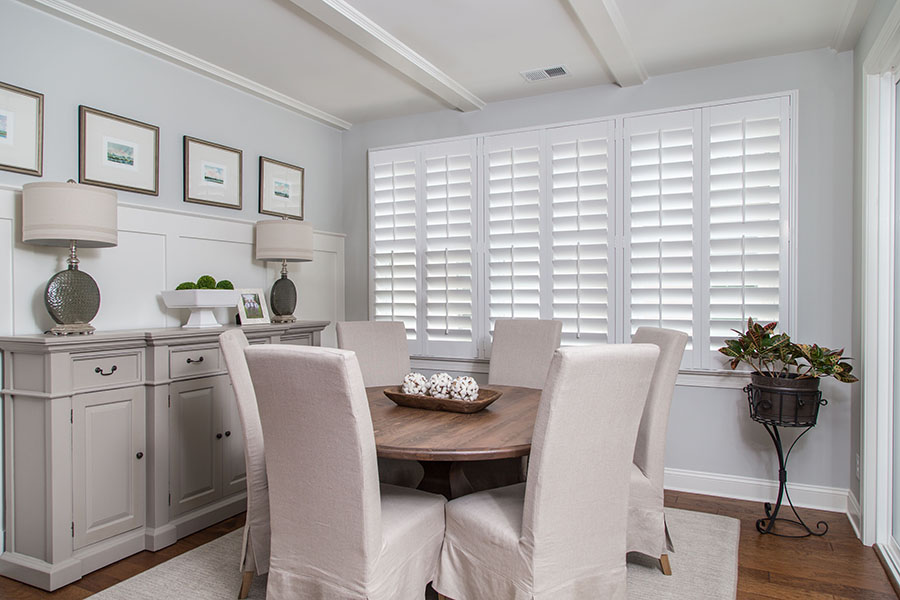 Large windows like picture windows lose a lot of your home's heat in the winter and let in the sun's hot rays in the summertime. If you want to keep your house's comfort levels stable and decrease utility expenses, pick Polywood® shutters for your picture window treatments in Orlando. Similar to wood interior shutters, they obstruct warming sunlight when closed, but they offer even greater insulation. They even utilize patented weather protection to prevent warmth from seeping out through your window and protect your interior from cooler exterior air.
Polywood shutters also bring a new level of elegance to every window. They come in three white paint colors that complement countless types of interior design and lend a contemporary look to otherwise traditional shutters. Polywood shutters will also stand the test of time better than substitute options and will enhance your picture window for decades. They won't discolor or fade, in spite of the quantity of sunshine your picture window gets, and they don't distort, fracture, or chip from humid air or intense temperatures either.
Cellular Shades Bring A Different Look to Your Orlando Picture Window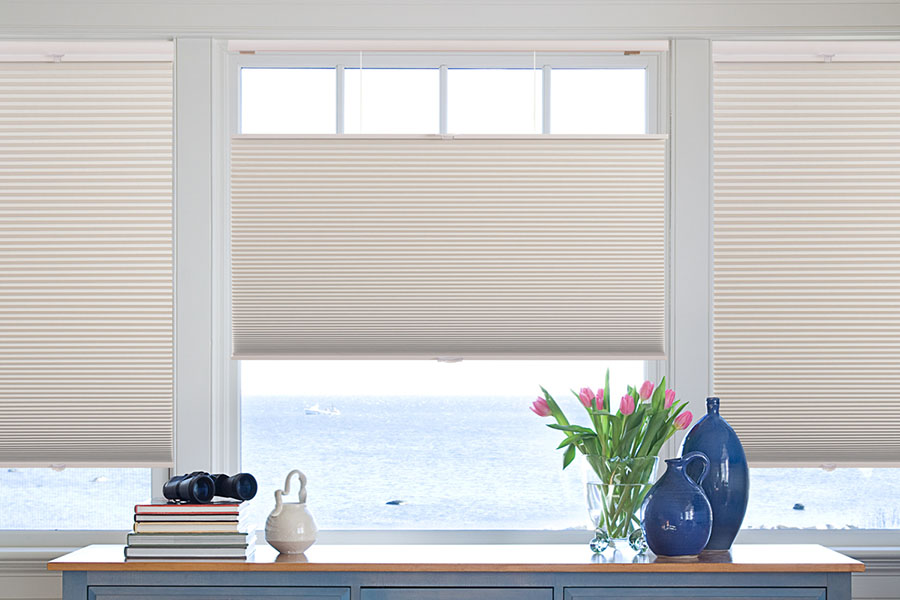 When you favor the softer feel of fabric window shades, cellular shades are wonderful picture window treatments for Orlando homes. They can be found in many different materials, patterns, and colors, so it's not hard to locate cellular shades that fit your specific interior. You are also able to install motorized cellular shades if the usual options are too cumbersome to manipulate on a large picture window.
As an added bonus, cellular shades' special construction allows them to be more efficient than other varieties of window shades. They have pleats that close together and expand similar to an accordion when you use them. These pleats create pockets or cells that trap air that enters through your windows. This insulating ability aids you in keeping the room at the desired temperature no matter the size of your picture window.
Find Amazing Picture Window Treatments In Orlando At Sunburst Shutters Orlando
Need to find a covering for a picture window in Orlando? Sunburst offers window treatments for every style of window. Arrange a free on-location consultation with our window treatment professionals and enjoy a product demo to see what works best on your windows. Simply phone 407-630-7011 or submit the form on this page to begin.