Great Nursery Window Treatment Ideas In Orlando
As an expecting parent in Orlando, you want to have every element of your bundle of joy's nursery perfect -- and that includes the window treatments. But in advance of selecting your window covering, remember that versatility and safety matter. Newborns can pull down drapery or become tangled in the pull cords of blinds. These options aren't able to block light and drafts for optimal sleeping conditions either. As an alternative, install safety-focused, energy-efficient interior shutters or cellular shades as window treatments for your nursery in Orlando.
Interior Shutters Make Your Nursery Safe, Cozy, And Stylish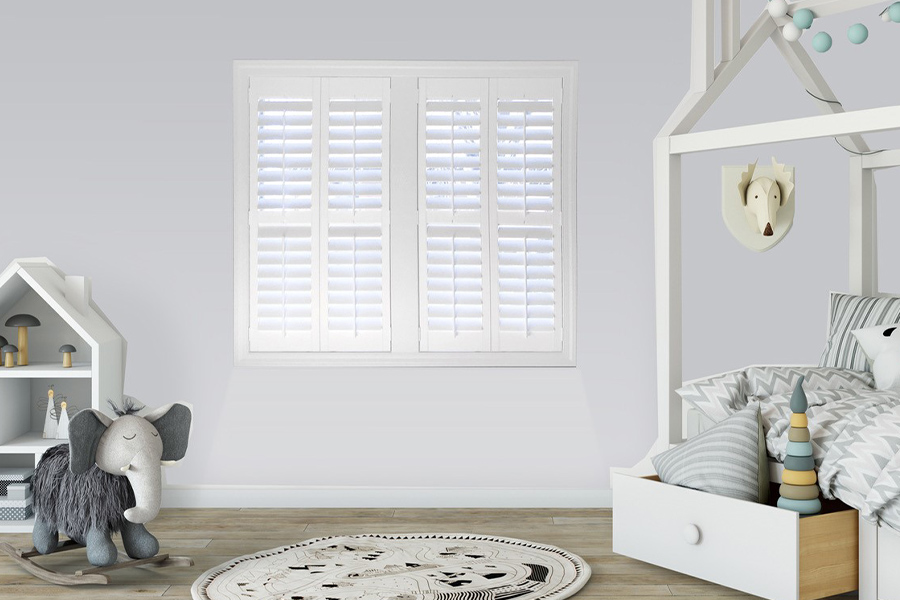 Interior shutters might not be your top option for nursery window treatment ideas in Orlando, but they ought to be! These time-tested window treatments look incredible in every space. Their solid panels offer an interesting complement to the softer features typically found in a child's nursery. You can install
white faux wood Polywood® shutters
in rooms with bright or lighter-toned color choices. Natural wood shutters could be a better option if your nursery consists of nature-inspired components or you would like to match the current wood finishings. And whenever you update the design as your child gets bigger, your shutters will still be appealing with the space's new look.
Interior shutters have a particular composition that makes them suitable for little ones' spaces. In lieu of hanging curtains or pull cords for a loved one to yank on or get tangled in, plantation shutters feature solid panels with rows of louvers incorporated into a frame around the window. They also wipe off with ease when they get those unavoidable marks from little hands.
Shutter panels and slats provider a few different methods for managing natural light and privacy in your child's space too. Swing back the panels for a sun-splashed play area or fasten them and tilt the slats out to welcome some sunlight and redirect it off the spot where your precious one is playing. Then close everything to keep out nearly all outside light for naps and bedtime.
Shut louvered shutters keep out drafts as well. Air can't flow through natural wood and faux wood as it does through fabric window treatments. And our 5-star Ovation® and Polywood shutters employ industry leading manufacturing techniques to minimize gaps where air might get past. Polywood shutters also feature the best in weather protection that makes them the most energy-efficient nursery window treatments in Orlando and ensures your space is always comfortable for a soothing sleep.
Cellular Shades Offer Energy Efficiency and Color To Nursery Windows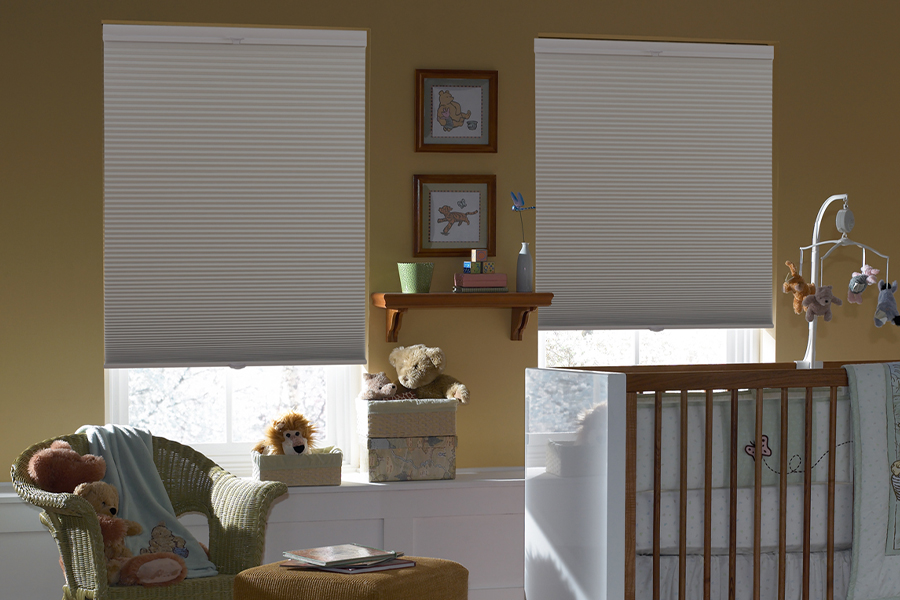 If you would like a softer texture for your nursery window treatments,
choose cellular shades.
These products are available in many different materials, colors, and patterns for you to select from. You'll also come across different types like top-down/bottom-up shades that provide extra versatility with sunlight and privacy or non-corded shades that your baby won't get tangled in.
The greatest benefit of cellular shades is their ability to save energy. Their structure features small pockets that catch air coming through your windows before it invades the nursery. They help keep the area at a comfortable temperature and utility expenses down.
Would You Like Additional Nursery Window Treatment Ideas In Orlando? Speak With Sunburst
No matter if you need nursery window treatment ideas in Orlando or choices for a separate part of your interior, Sunburst Shutters Orlando has your solution. We carry various window products that make your home more attractive and efficient. Contact us at 407-630-7011 or fill out the form below to request a complimentary on-site consultation and find incredible window treatments in Orlando.