Plantation Shutters Vs. Cellular Shades In Orlando
Orlando residents commonly compare cellular shades and plantation shutters whenever they're seeking an efficient window treatment. Ultimately, both types of window treatments will prevent a certain degree of heat loss when closed. But are there other benefits besides exceptional energy efficiency when considering cellular shades vs. plantation shutters in Orlando?
Keep reading for a few tips to help you decide which window treatment is best suited for your property.
Choose Plantation Shutters For The Best In Light Management, Efficiency, And Durability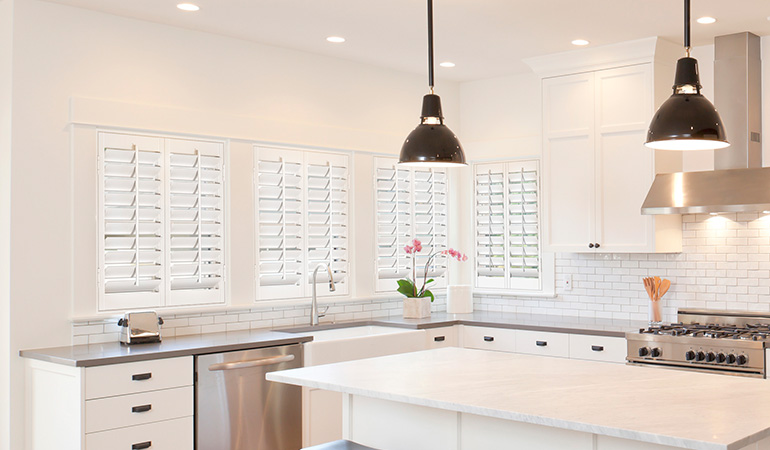 When it comes to cellular shades vs. plantation shutters for Orlando, shutters are generally the superior option. The hinged panels and movable louvers offer several methods for managing privacy and the extent of natural light that enters your home. In addition, the sturdy synthetic-wood frame surrounds your window edges to stop heat and natural light from sneaking through.
Plantation shutters also offer unparalleled efficiency. When shut, they block the cool drafts and warm ultraviolet rays that slip through your windows. Polywood® shutters were manufactured as an insulating system with innovative weatherstripping that staves off virtually all exterior air and stops up to 30 degrees of temperature transfer from windows. They'll keep you comfortable in your Orlando home all year and reduce your utility expenses.
Polywood shutters are also the sturdiest window treatment. While window blinds and shades will have noticeable wear and tear in less than five years, Polywood shutters maintain their look for decades to come. Their synthetic wood resists damage from moisture, temperature extremes, bugs, and UV rays. They don't break down from regular use and hold up well against knocks from playful little ones and four-legged companions. You can hang them throughout your home, and they'll look amazing for as long as you're in the home.
Choose Cellular Shades To Add Appeal And Energy Savings To Your Home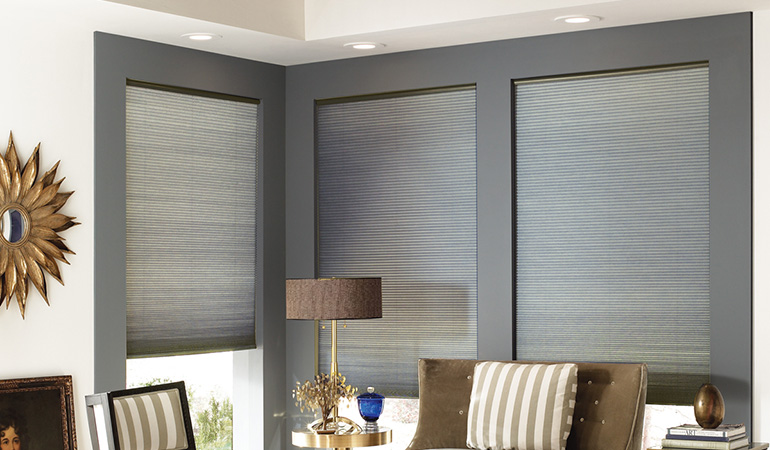 If you're picking between plantation shutters vs. cellular shades in Orlando and wish to have a soft or colorful window covering, cellular shades are the best bet. These textile window shades can be found in a plethora of colors and patterns. It's easy to discover cellular shades to blend with your interior design, whether you want a subdued neutral option or a vibrant statement-making tone.
Although not as much as shutters, cellular shades do make your windows more energy efficient. Their material is formed into expandable pleats that flatten together when you pull up your shades. Alternatively, whenever you let them down, those pleats expand into pockets or "cells". These cells and their surrounding fabric layers capture air and stops it sliding past your windows before it has the chance to enter your Orlando home.
Get Help Picking Between Plantation Shutters Vs. Cellular Shades In Orlando
There's no need to select window treatments by yourself when you turn to Sunburst Shutters Orlando. Our four decades of experience in the industry have led to our becoming authorities in the field. Call us at 407-630-7011 or complete the form on this page to organize a free in-home consultation. We'll supply samples, provide a demonstration of how various window treatments work on your windows, and help you select the ideal options for your home.