When Should You Use A Woven Or Bamboo Shade In Orlando?
If woven and bamboo shades caught your eye as you went looking for window coverings, you probably recognized their appeal immediately and made a mental picture of them in your Orlando rooms. They definitely look different from standard cloth window treatments. They perform in a bit of a different manner as well. Woven and bamboo shades might not meet your window covering needs in every room, but you fill find areas of your home where they are the ideal choice. Here's how to implement natural woven and bamboo shades in your Orlando house to fully enjoy these stunning window treatments.
Install Woven Or Bamboo Shades In Orlando To Bring A Bit of Nature To Your Decor
A multitude of contemporary interior design styles emphasize incorporating products made of natural materials to transport a slice of natural serenity in. When you're already using solid wood pieces and greenery, you can turn to woven or bamboo shades in Orlando to add an additional piece of nature to your home. You'll find window shades in various compositions like jute, rattan, grasses, and bamboo. Each has its own look to suit your tastes. Their natural colors and complex woven compositions come in limitless variations that bring beauty, warmth, and sophistication to your residence.
Try Woven Shades To Get The Right Amounts Of Light And Privacy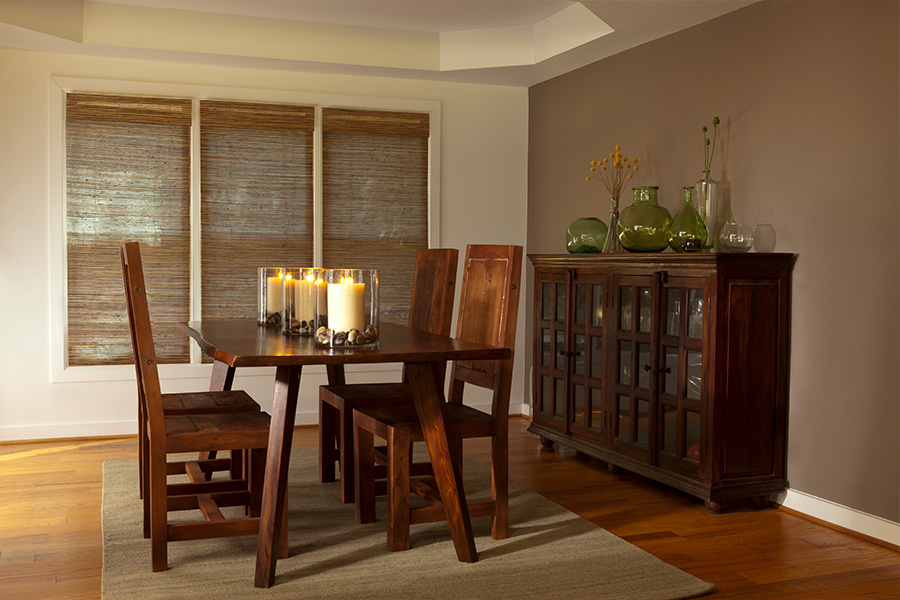 Window treatments are intended to assist you in achieving the levels of privacy and natural light you desire in your home. You'll find a multitude of alluring weave patterns, and each shade permits more or less light to shine through, dependent upon the tightness of the weave. You might install shades with less compact weaving in a sunroom or breakfast nook for a touch of privacy without being deprived of sunlight. More compact weaves increase your privacy and help control intense sunlight in a an office or formal dining room where you would like a little light from the exterior but not glaring sun beams. However, if you want complete light management and privacy in certain areas like bedrooms,
interior shutters
or "blackout" shades work best.
Choose Bamboo Shades If You Prefer Eco-friendly Products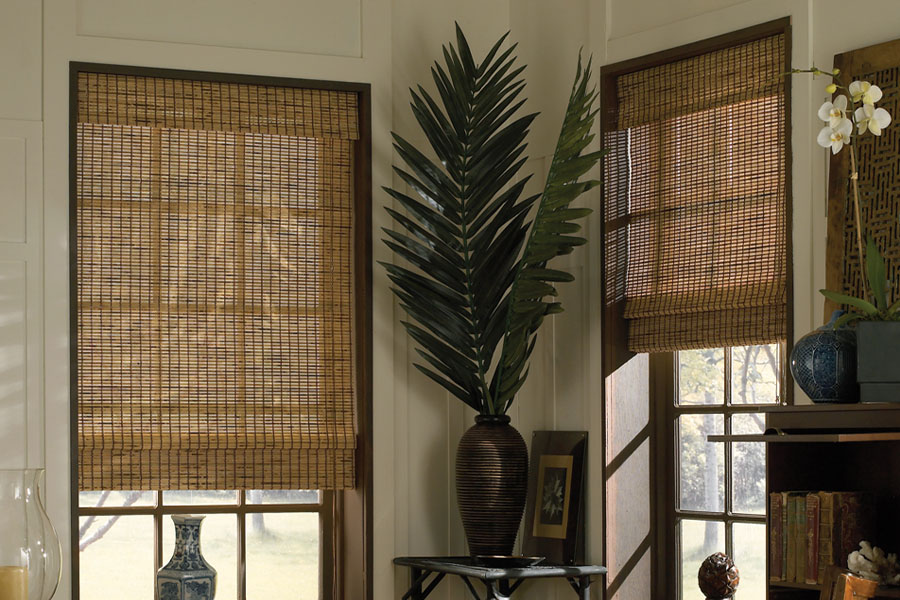 More and more people care about their impact on the environment and prefer green options. If you love the planet, use bamboo shades in your Orlando residence. Bamboo is a replaceable material because of its ability to regrow rapidly. And it doesn't require toxic chemical processing. Bamboo offers strength and flexibility, so it produces resilient window treatments that will last a long time. If the time comes when you choose to switch them out, bamboo offers 100% biodegradability, different from window treatments composed of synthetic substances.
Ask The Experts At Sunburst Shutters Orlando About How To Employ Bamboo Shades In Your Orlando Residence
Sunburst Shutters Orlando carries the best in woven and bamboo shades for our Orlando customers. Our staff consults with you to determine the option that looks best in your property and proceed with a flawless installation for you. Begin your home transformation by reaching out to 407-630-7011 or submit the following form to schedule a complimentary, on-location appointment.