Ideal Awning Window Treatments In Orlando
Awning windows in Orlando have been known to be difficult to cover while still enjoying their virtues. They have hinges from above and open outward from the bottom if you operate a crank. You frequently notice them higher in a room than most window types and in humid rooms like kitchens and bathrooms where you need additional air circulation. You will also find they're typically more wide than tall.
Versatile Polywood® plantation shutters are uniquely suited to the demands of awning window treatments in Orlando. They swing open and shut easily, accommodate the non-standard sizes of awning windows, and are resistant to wet conditions. Here are all the reasons why Polywood shutters are your first choice in awning window treatments.
Polywood Shutters Are The Perfect Complement To Awning Windows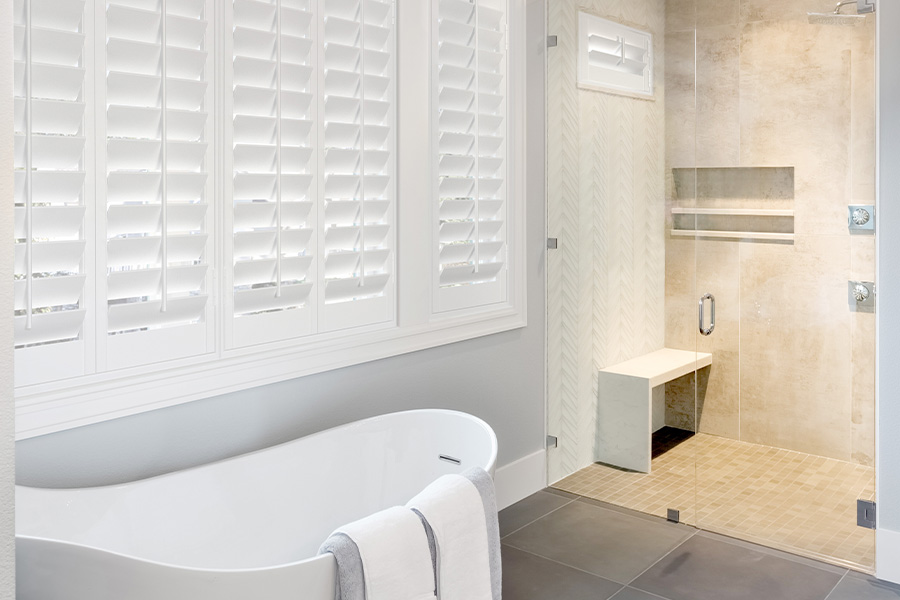 Awning windows are designed to offer plenty of sunlight and airflow, so you wouldn't install window treatments that inhibit that. Polywood shutters have many ways to manage exterior light, circulation, and privacy. You may completely open their louvered panels away from the glass if you would like total light or a breath of wind from your awning windows or tilt open their louvers for partial illumination. If your awning windows are higher up your walls, exterior light might come in at an awkward angle. Louvers can divert outdoor light if it creates glare on a mirror or other surface or shines in your eyes.
When your awning windows are high, shutters will continue to be a cinch to operate. You don't have to reach the upper portion of the window to shut them like you do with some shades. Simply open or close the panels and louvers using the tilt rod from any place you can reach. Shutters don't function with cords that will swing and catch on your crank mechanism either!
Polywood Shutters Accommodate Wider Awning Windows For Outstanding Insulation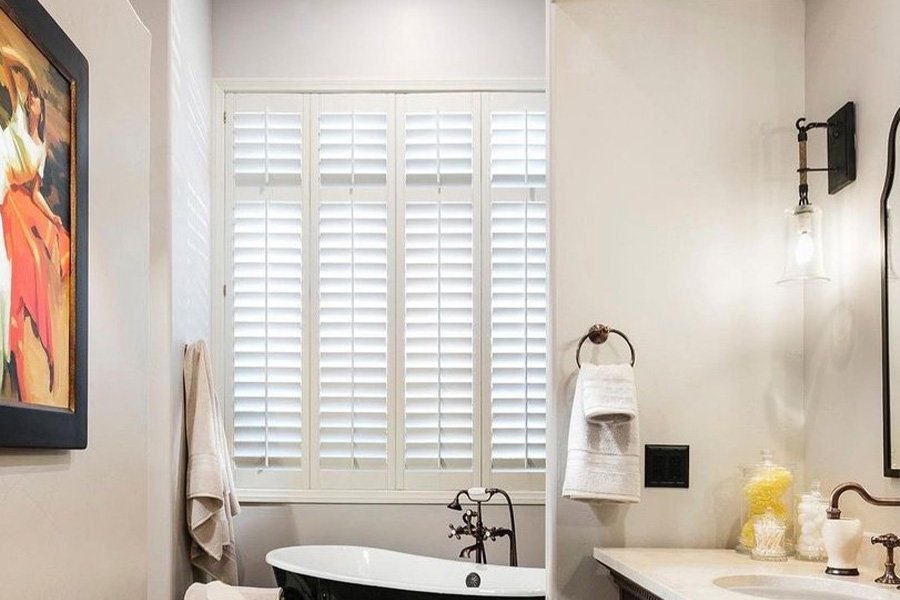 Due to the fact that awning windows are often greater in width than height, you commonly won't locate off-the-shelf products that accommodate them correctly. You're better off choosing
customized louvered shutters
instead. The outer enclosure is built around your window's precise proportions to make certain you have a perfect fit. This precise construction is more attractive and wards off gaps for sunlight or drafts to slip through. The panels can even be fitted to accommodate your awning window crank assembly, so you can easily access it.
Polywood shutters have the added advantage of innovative weatherstripping that brings another level of insulation when you close them. This insulating quality aids in keeping the area at a pleasant temperature and saves you money on utility bills.
Polywood Shutters Are Resilient Against Moisture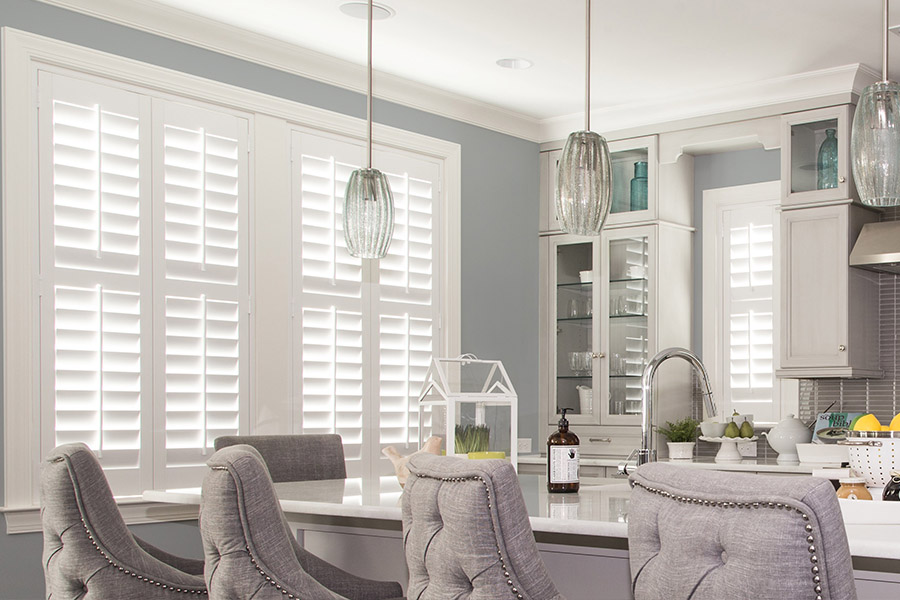 You'll frequently find Orlando awning windows in bathrooms and kitchens for extra ventilation. Unfortunately, the constant wet conditions and heat in these areas may destroy wooden or cloth window treatments. This won't be a concern with Polywood shutters! Their synthetic substance and resilient outer coating doesn't crack, discolor, or warp from the humid environment. You can confidently install them on awning windows next to the shower or over the kitchen sink, and they'll remain pristine for decades.
Durable Polywood shutters are easy to clean, as well, even if your awning windows are hard to access. Instead of detaching them to launder like drapes or trying to clean them with a vacuum attachment like shades, you can easily clean them with an extendable duster. In the event your bathroom or kitchen shutters become grimy, all they need is an easy scrub with a dampened rag.
Sunburst Shutters Orlando Has The Right Awning Window Treatments For Orlando Residences
Let Sunburst Shutters Orlando help you pick awning window treatments suitable for your home from our incredible collection of choices. We supply samples to your home so you are able to get an idea of how amazing our quality window fashions look on your windows. Just ​​call us at 407-630-7011 or complete the form below to request your free in-home consultation.