Your Top Choice In Window Treatments For Palladian Windows In Orlando
Stylish Palladian windows add a special touch to your Orlando residence. These sizeable windows consisting of an arched window in the middle complemented by a pair of smaller rectangular windows give you a wealth of natural light and a spectacular view. But how do you cover these majestic windows to adjust for privacy and light without concealing their appearance?
Sturdy, interior shutters are the top window treatments for Palladian windows in Orlando. That's because shutters are custom-made to match the precise measurements of your project. They maintain the shape, offer excellent coverage, and complement the amazing beauty of your Palladian windows.
Plantation Shutters Accommodate The Exact Dimensions Of Your Palladian Window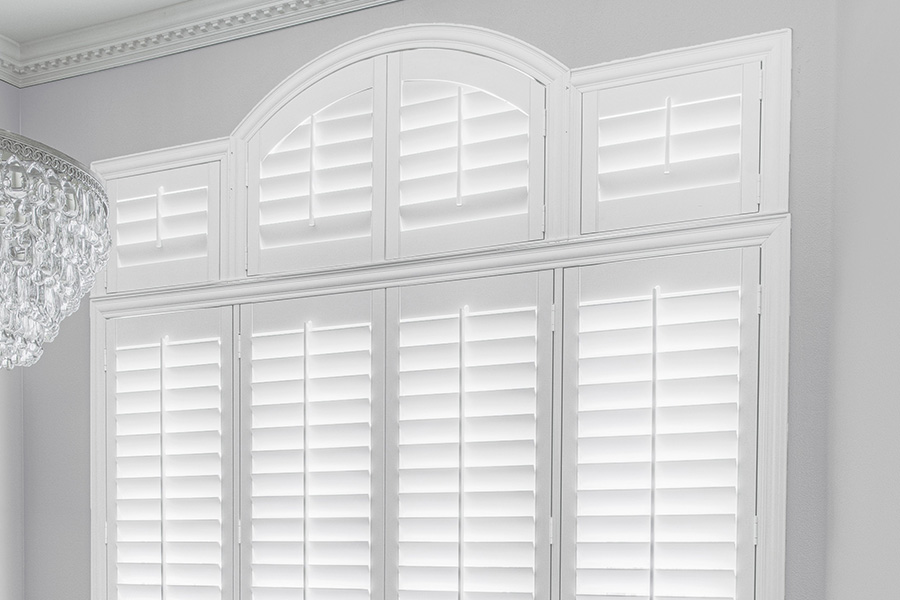 If your residence has such a lovely window as a Palladian window, you would never try to conceal its shape. Even though traditional products like curtains give you a bit of light and privacy control, these rectangular window treatments will either conceal your taller, arched window or leave the arch unshielded and permit light into your room.
Hand-crafted plantation shutters provide a solution. Both hardwood and synthetic shutters are designed to accommodate your window's specific size and shape. A framework is built around the border of the window, and louvered panels are made to fit in your framework. On an arched window like a Palladian window, you can choose to have the panels on each side stretch to the top of the arch and utilize the same rounded border as the frame, or you could have the arch handled by itself and inset with a sunburst shutter. Whatever you choose, the slats remain functional so you maintain great control over the levels of privacy and light.
Plantation Shutters Help You Control Sunshine And Privacy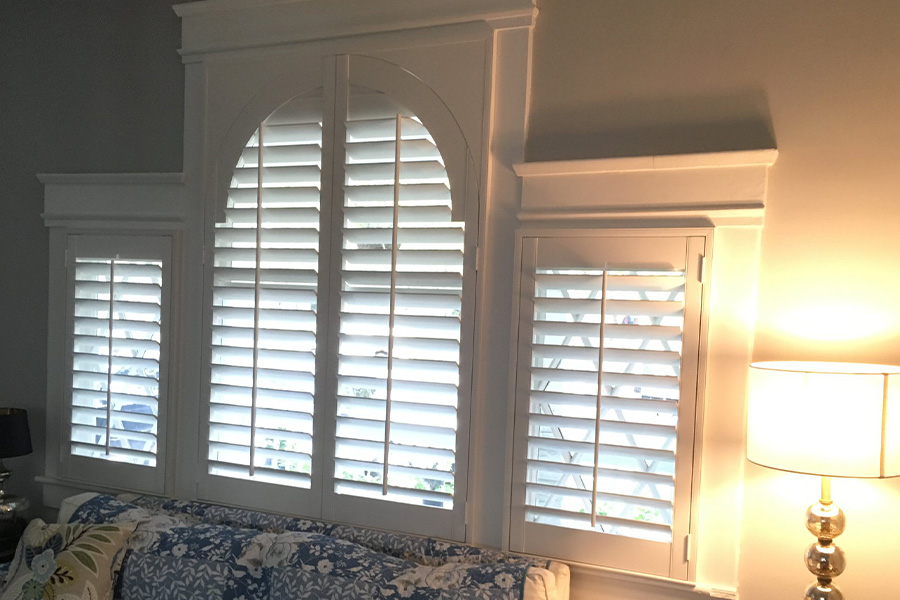 With such a great fit, plantation shutters allow you to enjoy total mastery over the amount of light and privacy you experience with your Palladium windows. Properly positioned plantation shutters will avoid gaps between your specialty window and the shutter's framework, and by shutting the slats, you block sun glare and enjoy enhanced privacy. This attention to detail allows your shutters to be a highly efficient option.
Polywood shutters,
in particular, insulate windows with their exclusive insulation qualities.
Of course, there are times when you want to look through your Palladian window and fill the room with sunshine. In that case, turn the slats until you get the view or illumination you desire. You are able to manipulate the louvers to redirect glare away from any reflective objects or out of your eyes too.
Interior Shutters Match The Appeal Of Your Palladian Window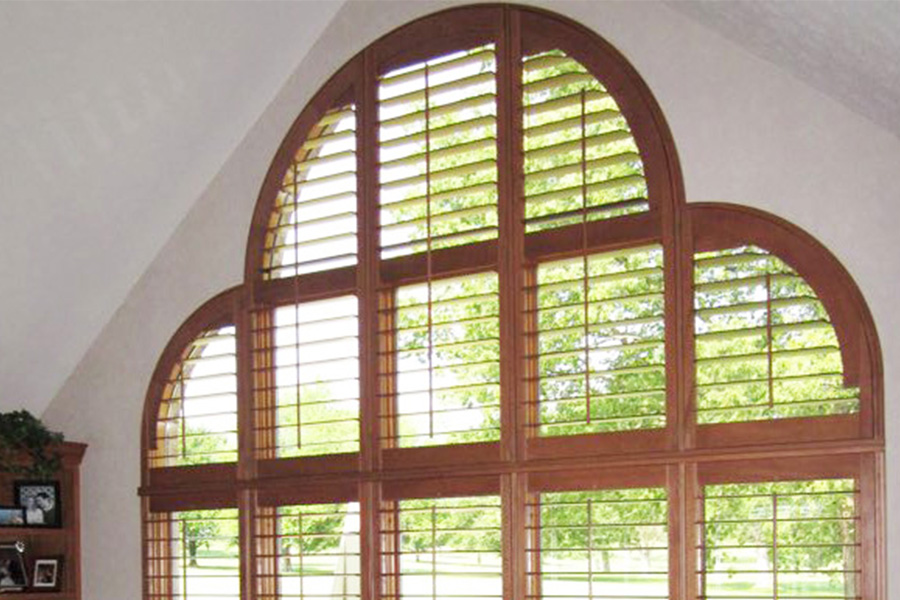 A glamorous window should have comparatively attractive window treatments. Louvered shutters look stunning as window treatments on Palladian windows in Orlando. They add breathtaking focal points to a room and are a definite upgrade over traditional curtains or other alternatives. You also have the opportunity to create the precise feel you need with your preferred choice of colors, frame style, and material. Go trendy and minimalist with white faux-wood shutters and a narrow frame or classic with
hardwood Ovation shutters
with a lavish wood stain and ornate frame. When you have a range of options, it's easy to find interior shutters that blend perfectly with your decor.
Consult With The Specialists At Sunburst About Window Treatments For Palladian Windows In Orlando
At Sunburst Shutters Orlando, we go beyond expectations to help you find the ideal window treatment for every space in your house. We will direct you through our impressive selection of deluxe window materials and precisely install your products so they look their very best. Transform your home with a complimentary on-location appointment by calling 407-630-7011 or by completing the form on this page.