How To Select Custom Faux Wood Blinds In Orlando
Picking custom faux wood blinds for your Orlando residence gives you window treatments that fit perfectly. But getting made-to-order products includes much more than how they fit. Faux wood blinds from Sunburst Shutters Orlando come with various customizable features to make certain they operate and look exactly the way you want.
Selecting An Operating System For Your Custom Faux Wood Blinds In Orlando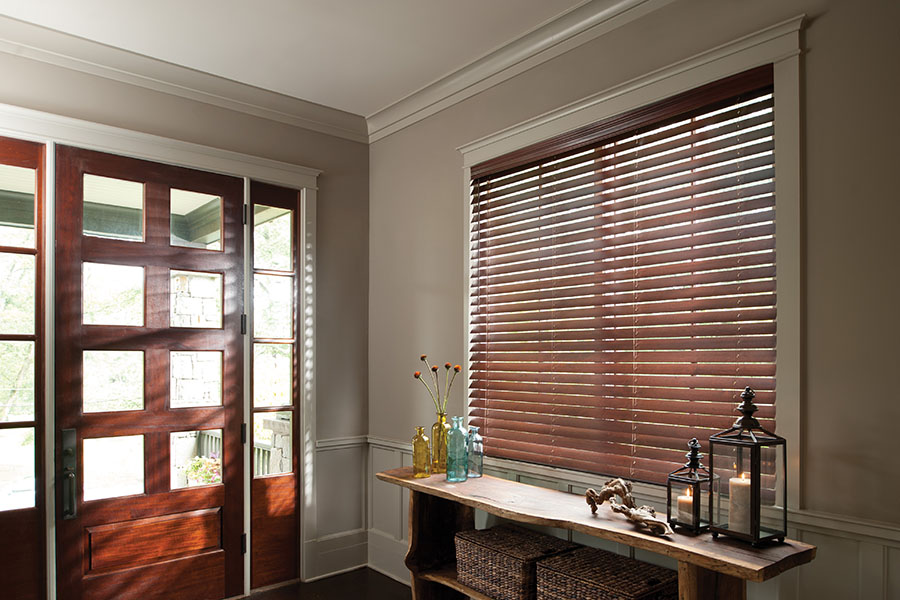 Quality blinds are easy to operate. You may direct them up for an unobstructed sightline and pull them down again for darkness and privacy. You can also angle the slats for a little bit of light that you can shift away from your face. But the style of operation you choose will decide how you open and close your blinds.
Sunburst's custom faux wood blinds for Orlando are available with two operating systems:
Corded lift
Cordless lift
Blinds with cords have one cord to raise or lower your blinds and another cord if you would like to turn the slats open and closed. Many homeowners would rather have the optional wand for adjusting slats, so they don't have to deal with two cords. You can bypass cords completely with cordless options that you adjust by grasping the bottom rail to bring them up or lower them.
Choosing Your Faux Wood Blinds Color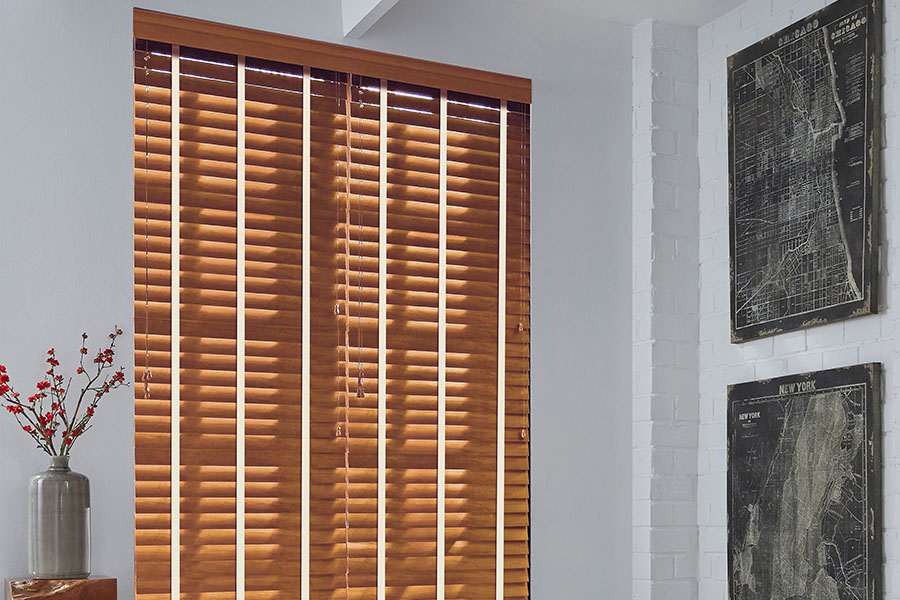 Faux wood blinds can be found in five shades of white and five wood stain choices. These versatile offerings make it easy to find one that matches your home decor.
Wood stains have a time-honored feel and lend a sense of warmth and comfort to a room. They may look refined or pleasantly simple. You could try matching your custom faux wood blinds to existing wood trim in your interior. Or go with a white that looks modern and bright. White matches everything but is particularly suited for modern, minimalist, and coastal decor.
Furthermore, you can choose corresponding cords, tassels, wands, and valances to harmonize with your blinds. Your custom window covering consultant is able to demonstrate some examples to help you figure out the right color scheme.
We Are Able To Help You Find The Ideal Custom Faux Wood Blinds For Your Interior
For amazing custom faux wood blinds in Orlando, get started with an in-home consultation from Sunburst Shutters Orlando. One of our window treatment specialists will go to your house to demonstrate samples and discuss how our blinds will appear on your windows. To arrange your complimentary appointment today, call 407-630-7011 or fill out the form below.