How To Select Child-Safe Window Treatments In Orlando
Even though they're effective at directing exterior light, window coverings might introduce several hidden threats to children in your Orlando home. To illustrate, window treatment cords can lead to entanglement or strangulation. Additionally, young ones may hurt themselves by pulling down window treatments, and some types might also consist of dangerous materials.
Do your part to protect your family by buying safety window treatments in Orlando such as louvered shutters and cordless blinds and shades that don't pose the same dangers that lower grade window treatments do.
Only Use Cord-free Products Around Small Children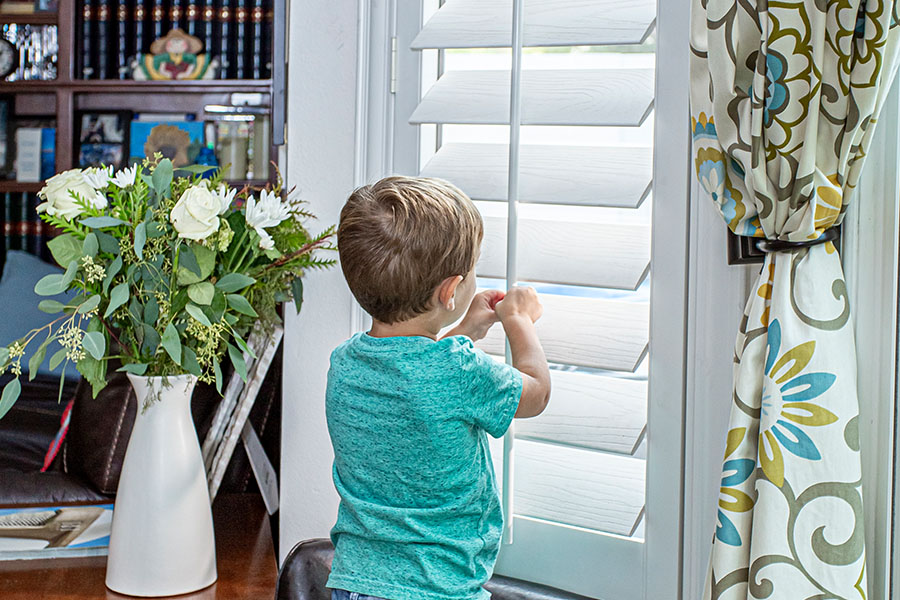 Regrettably, cords of window products have been the reason for injury and death in infants and toddlers. Although some homeowners choose to push the cords through the upper part of their window coverings, your family is better off if you don't have strings to start with.
Louvered shutters never have cords.
They incorporate hinged panels that swing open and closed in a frame. Your panels also have an assembly of versatile slats that you can tilt open or closed. Interior shutters are without unsecure, dangling elements for children to get tangled up in and are ideal for kids' bedrooms and playrooms.
You could also install cordless shades or blinds. Premium natural wood and faux wood blinds are available with a cordless system where you pull on the lower rail to raise and lower them. And most custom-tailored window shade styles come with cordless choices that eliminate the need of cords.
Select Solid Window Treatments When You Have Interested Little Ones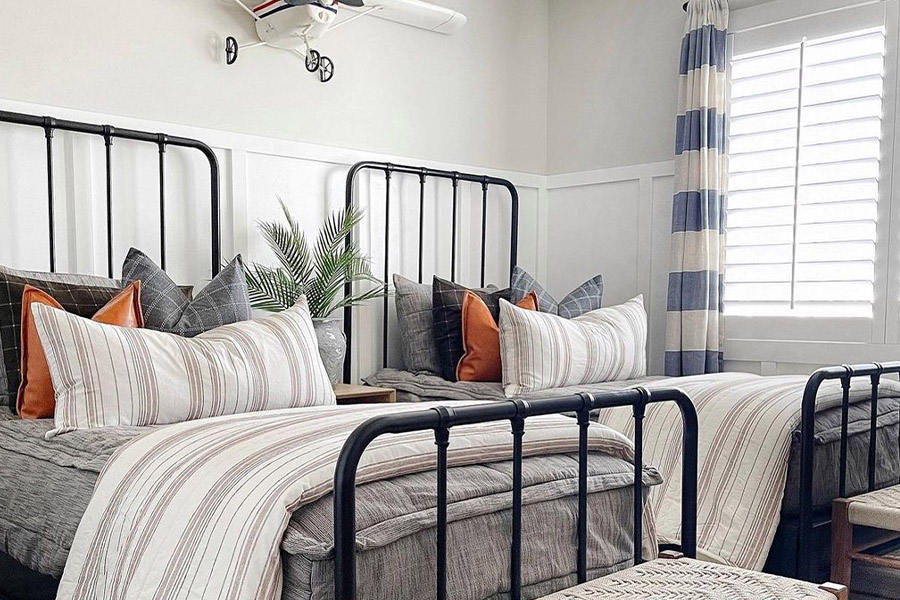 It may so happen that your dangling window covering has too much temptation for a curious tot to ignore. The covering can tear, come loose from the wall, or land on top of the little one. And flimsy aluminum blind slats will become misshapen or crack if kids are too aggressive.
Interior shutters are the most child-safe window treatments in Orlando. They permanently attach to the wall or frame next to your window and isn't able to be yanked down. Their solid hardwood or synthetic wood will never shred and doesn't blemish easily either. Parents enjoy how simple shutters are to keep clean too. Just wipe them with a dusting rag or dampened cloth to take care of dust and tiny handprints!
Because interior shutters are so well built, they are also able to reduce the probability of kids tumbling out of windows. If you crack a window for a little breeze, blinds and other fabric coverings won't keep your loved ones from clambering or tumbling out the window. Sturdy shutters, on the other hand, will arrest a small body that falls against them. You are able to shut the shutter panels to keep kids out of the window and tilt open the louvers to enjoy a little fresh air.
Stay Away From Products Made With Hazardous Materials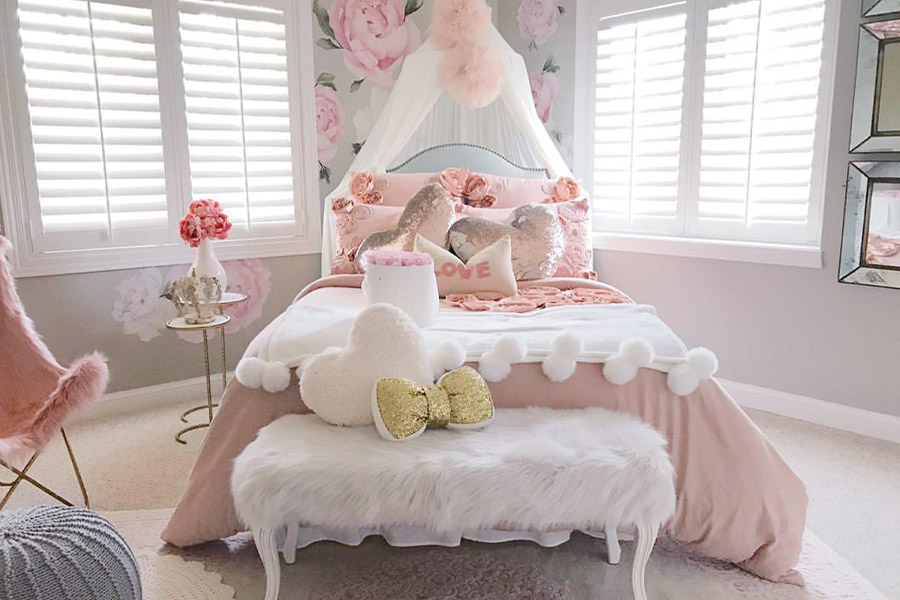 You know to store dangerous cleaners away from little ones, but various household furnishings might consist of unsafe materials that you were unaware of. Fabric window products often have poisonous and/or flame inhibiting compounds and blinds may have finishes that give off harmful gasses.
If you plan to keep these dangerous substances out of your Orlando house, choose window treatments constructed with natural, untreated materials and non-toxic coatings. Premium natural wood Ovation® shutters and Polywood® shutters, for instance, both use completely safe finishes that do not give off potentially dangerous gasses.
Consult With Sunburst Shutters Orlando About Child-safe Window Treatments In Orlando
Sunburst Shutters Orlando has regard for the safety of children in Orlando. We're happy to provide many window treatments that assist in keeping your family free from harm. Arrange a free in-home meeting today, and we'll help you decide which window treatments best fit your family. Start your project today when you ​​call 407-630-7011 or complete the form on this page.