Five Suggestions To Create An Amazing Media Room In Orlando
Today's home entertainment equipment makes it simple to experience gaming, movies, and your favorite TV shows as you kick back in your own media room. This is the reason why Orlando families are increasingly creating home media rooms. You might be wondering: What do you need to design a fabulous home media room? From the best window treatments to electronics, explore these five suggestions for creating a media room in Orlando that all family members will appreciate.
#1 Manage Outside Light With Interior Shutters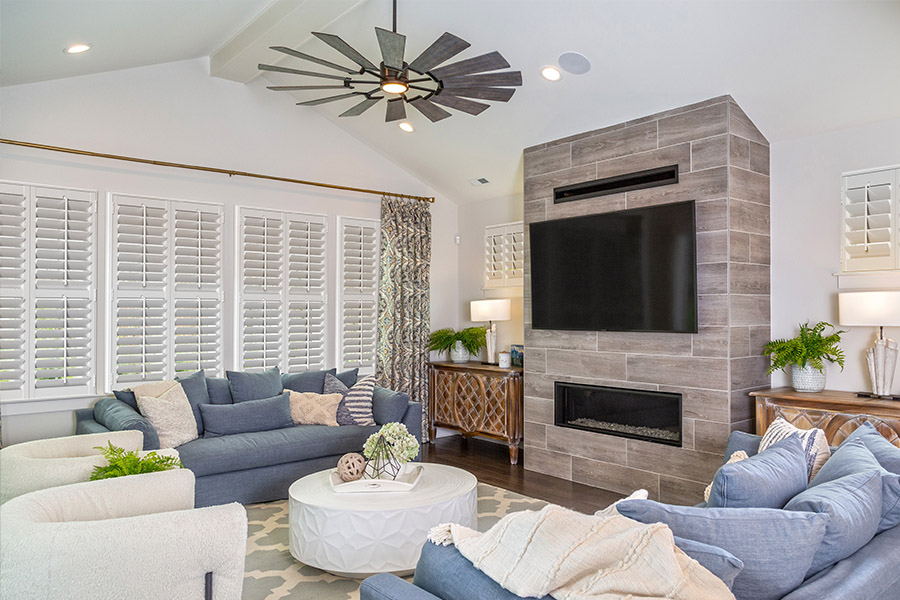 Few things can spoil your movie night like the sun's rays on your television. Light dimmers help, but what about sunlight? Install
interior shutters as window treatments
in your media room in Orlando for optimal control of sunlight. Plantation shutters include a frame that surrounds your window's frame to block exterior light. These sturdy installations also consist of hinged panels with adjustable louvers that close closely to provide near-total darkening. You might even manipulate the slats as you wish to redirect exterior light off televisions or your sightline without making your area seem like a black hole.
If you select Polywood® shutters, you'll enjoy a higher degree of insulating ability as well. These faux-wood shutters block UV rays and drafts to allow your media room to maintain an agreeable temperature. They may prohibit as much as 30 degrees of heat transfer, saving you money on utility bills.
#2 Upgrade Your Media Room's Acoustics With Some Straightforward Refurbishments
Once you fix the illumination in your Orlando media room, tackle the acoustics. Drywall is sufficient for walls in media rooms, but basement concrete deteriorates sound quality. The easiest method to minimize echoes in your lower ground media room is by installing acoustic paneling. In the event you want to resolve the sound issues in your media room, select do-it-yourself sound dampening or deadening products. You can combine those with window treatments, like shutters, to control noise from outside.
#3 Choose The Right Equipment
The proper devices will deliver excellent sound quality too. Begin with your surround sound system. Numerous people like wireless systems because you don't have to deal with running wires.
Don't forget about getting a fantastic TV. Popular LED screens have brilliant pictures, but 4k units typically have better contrast levels and extremely wide viewing angles. You might also choose a projector-style setup for a large media room. Whatever television you pick, install it further up your wall for the ultimate in viewing.
#4 Pick Out Comfortable Furniture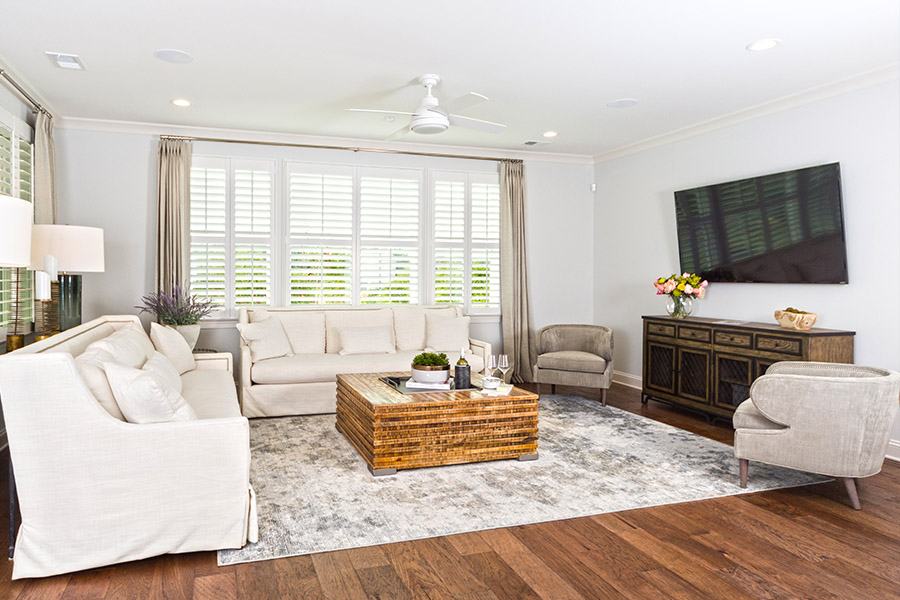 You won't be able to be entertained by your favorite show without a cozy place to sit. If you're going for a theater-style experience, try to find theater seats with reclining functionality and incorporated drink holders. If you plan on gaming, invest in the right number of chairs suitable for long hours at play. An oversized sectional works great too. Also, be sure to remember a few plush throw blankets and pillows for extra cozy movie marathons.
#5 Customize With A Fun Theme
Customize in whatever fashion you want when creating a media room in Orlando. Do you associate with Old Hollywood? Would you like to feel like you're within an actual theater? Oversized movie posters, a classic popcorn machine, and vivid colors will promote the intent of your media room.
For a more toned down appearance, customize using your preferred color palette. Warmer shades with wooden trim and complementary Ovation® shutters will have your media room feeling comfy. You could also go light and welcoming with softer, neutral shades and Polywood shutters.
Talk To Sunburst About Window Treatments For Your Media Room In Orlando
The specialists at Sunburst Shutters Orlando will help you select window treatments you love for your media room. At your free in-home appointment, we show you how samples look in your room before making your final selection. Schedule yours today by dialing 407-630-7011 or by filling out the form on this page.