Smart Guest House Design Ideas For Orlando
Everybody wants their guests to feel at home if they come to visit. Visitors relish having a space to clean up and take a break during their stay. A well-designed guest house with proper furnishings, paint colors and window treatments will go a long way to making your family and friends feel rested.
There are numerous options when customzing your guest house, which can make the job a little daunting. With that being said, implementing the ideal lodging ought to be enjoyable and uncomplicated! Review these smart guest house design ideas in Orlando to ensure your visitors are resting in style and comfort.
Meet The Needs Of Your Guests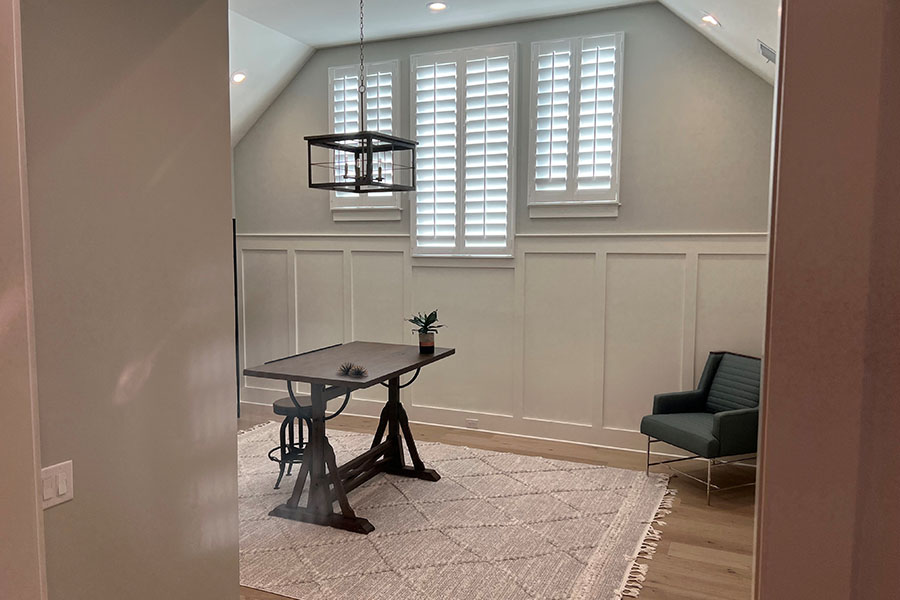 Your guest house ideas in Orlando ought to begin with the basics. Even on one-day trips, a private bathroom is important in helping your company feel at ease. A comfortable place to sleep and sit are mandatory too. You could also incorporate a suitable luggage rack or dresser occupants can employ to put down their bags and gain simple access to their clothes and toiletries.
Windows that permit an abundance of outside light make the guest quarters feel welcoming - particularly when covered with attractive window treatments!
Elevate Your Rooms With Extra Comfort And Appeal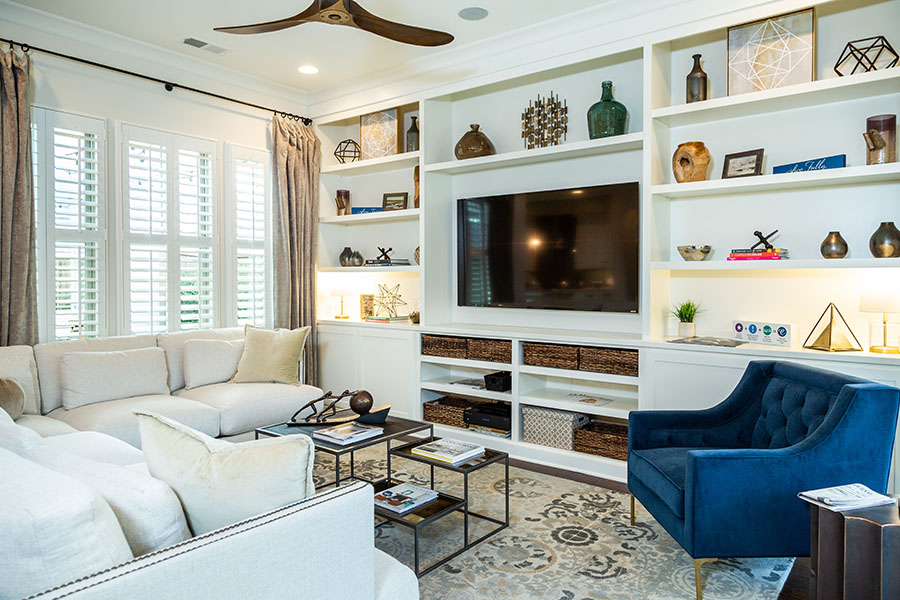 Take their breath away when they open the door to your Orlando guest house with a lovely, inviting space. A lighter color scheme to capture the sunlight sets a peaceful setting. Splashes of color through pillows and decor add personality. Rugs are a perfect feature to bring comfort to any floor while allowing more options to blend in texture and color.
But don't limit yourself to the primary living space! Velvety guest towels and robes offer luxurious appeal to the bathing area. All of your visitors will love the touch of a soft towel following a soothing bath or shower.
A Nice Place To Sleep Needs To Be A Priority for Your Orlando Guest House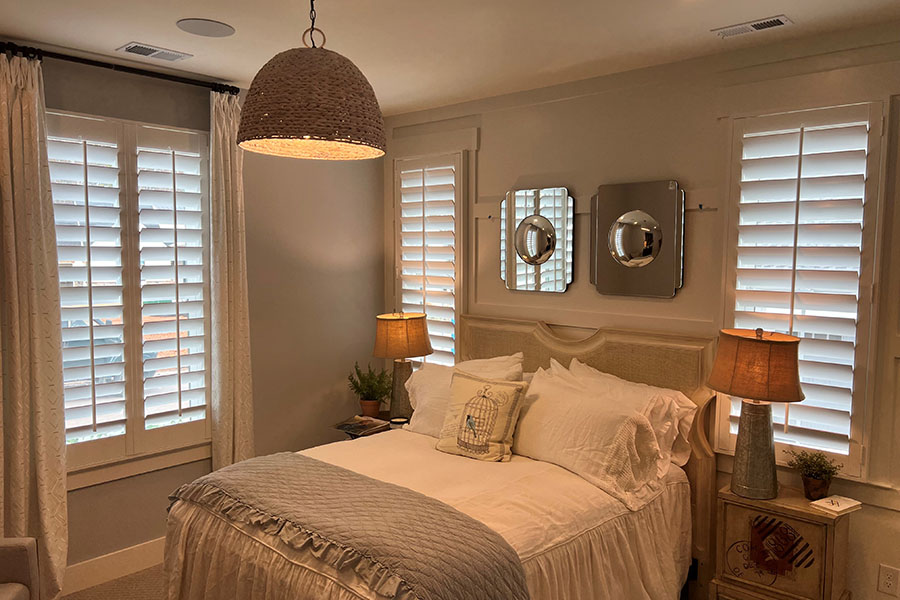 When coming up with your guest house design ideas in Orlando, the bed ought to be a foremost consideration. A wonderful night of sleep will help your company feel like they're staying in luxury. Use accent pillows and the right bed linens to create the perfect sleeping environment. Higher thread count bedding will make your guest house seem like it's in a high-end hotel.
Nightstands are vital - specifically if they include a power outlet for easy phone charging! Light-restricting window treatments such as louvered shutters permit visitors to sleep in easily or take a mid-day snooze.
Complete Your Space with Interior Shutters
The ideal method to incorporate your Orlando guest house ideas together is by adding louvered shutters. Not only do these window coverings look fantastic, they also enable your visitors to minimize light for enhanced sleep, manage the temperature of the space, and even restrict excess noise.
Polywood® shutters provide the ultimate control of light, sound, and temperature, fostering an ideal environment for all visitors. The sturdy louvers are timeless and exceptional at directing natural light. The exclusive Polywood material is insulating and durable, holding up well to rambunctious little ones and even the occasional visiting pet!
Explore the Best Window Treatments for Your Cozy Guest House in Orlando!
Find leading window treatments for your cozy guest house by speaking to the experts at Sunburst Shutters Orlando. Your guests will be pampered with complete light management, a peaceful atmosphere, and classic style. All you have to do is place a call to 407-630-7011 or complete the form below.