Are There Different Types Of Cordless Window Treatment Options In Orlando?
They're a lot of different reasons why those in Orlando love cord-free window coverings. They look tidier without dangling strings and they're a breeze to open and close. These popular products are smart for families with small kids because there are no cords for your toddlers to become entangled. You have just one important decision, which cordless window treatment option in Orlando is right for your home? Roller and motorized shades along with interior shutters all provide you the benefits of cordless window treatments.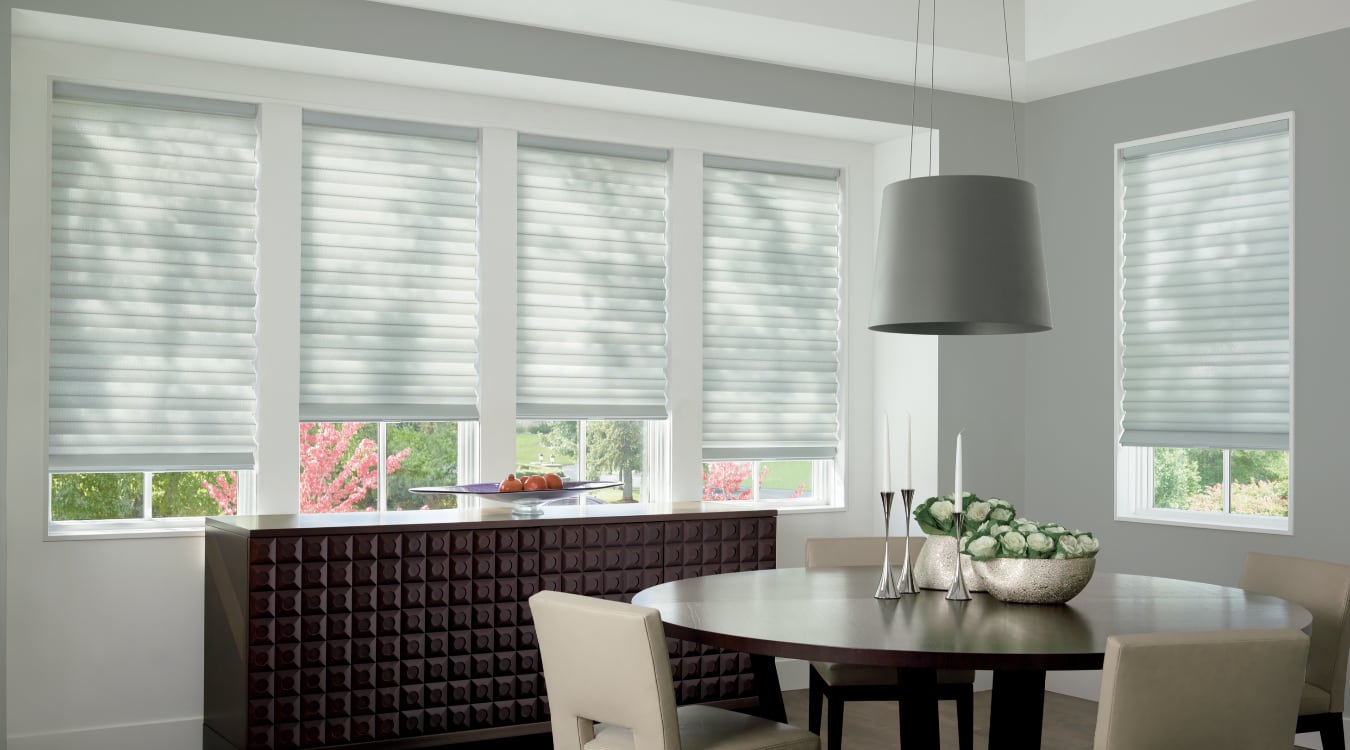 Cordless Roller Shades Offer All The Advantages Minus The Hassle
Roller shades are popular for Orlando properties as they are available in various colors, materials, and levels of opacity to get the visual dynamic you desire.Traditionally, you move roller shades through the use of a cord or chain to open and close. Regrettably, that string will take away from the clean appearance of your shades, become twisted, or swing and slap against the glass when air is circulating.
Cord-free roller shades provide the same advantages without the hassle of a cord. Instead, they utilize a pull bar along the base of the shade that you grip to open or close. This allows function without tangled and swinging cords and produces the streamlined look you want from this window treatment. In lieu of difficult strings, you see only the distinct design of your lovely roller shades.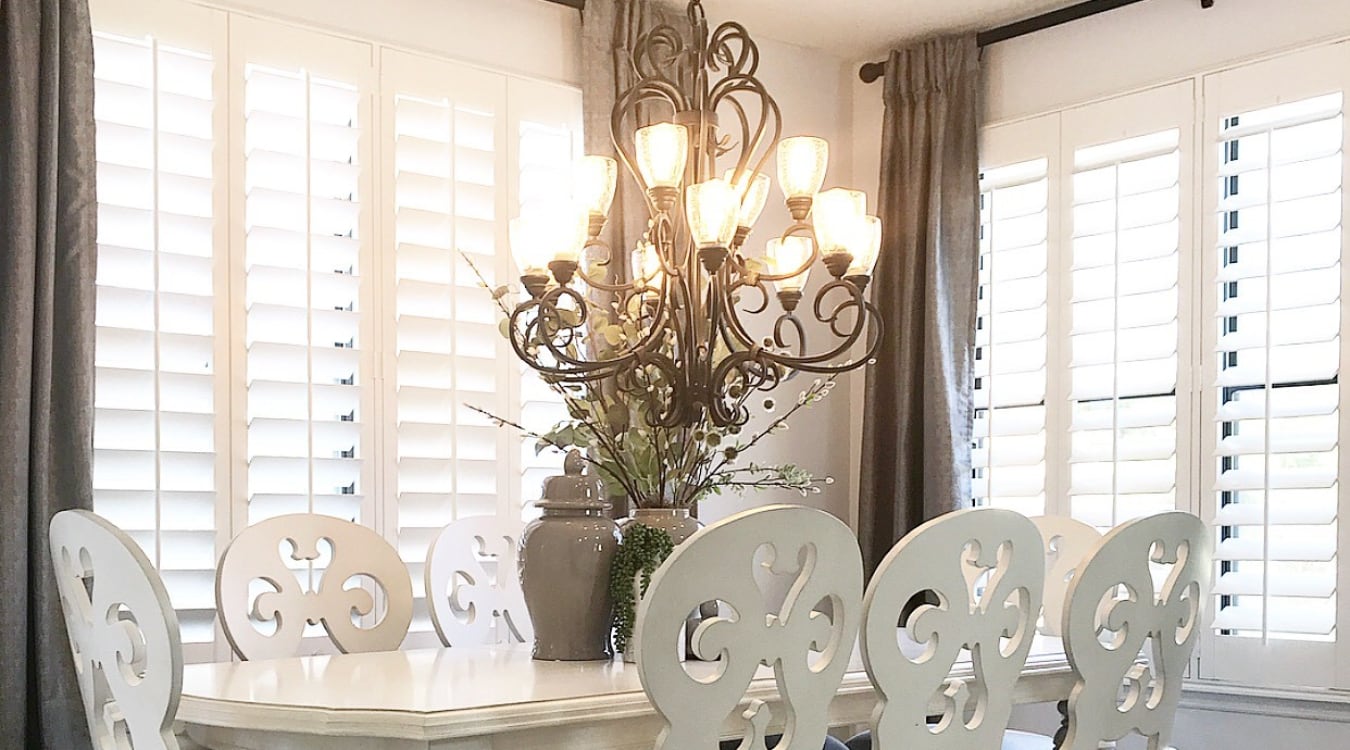 Polywood® Shutters Offer A Sturdy Substitute To Corded Shades And Blinds
One solution for going cordless is to banish your blinds and shades entirely and use plantation shutters as an alternative. They are crafted in a different way from other window coverings. These shutters have wood panels or faux wood that connect within the window opening and open outward on hinges when you want to let all the light in. You also have the option to angle the louvers on the shutter panels to control where the light goes.
Some interior shutters include a tilt rod that is used to operate the louvers. When you have products without a tilt rod, you simply press or lift the louvers to move them. Both types are sought-after cordless window treatment options in Orlando as they feature elegant profiles that compliment every interior. Advanced Polywood® shutters are even more damage-resistant and durable. You can confidently utilize them in a humid kitchen or in windows that get a wealth of direct sunlight, and they will hold up against the challenging environment and excessive sunshine.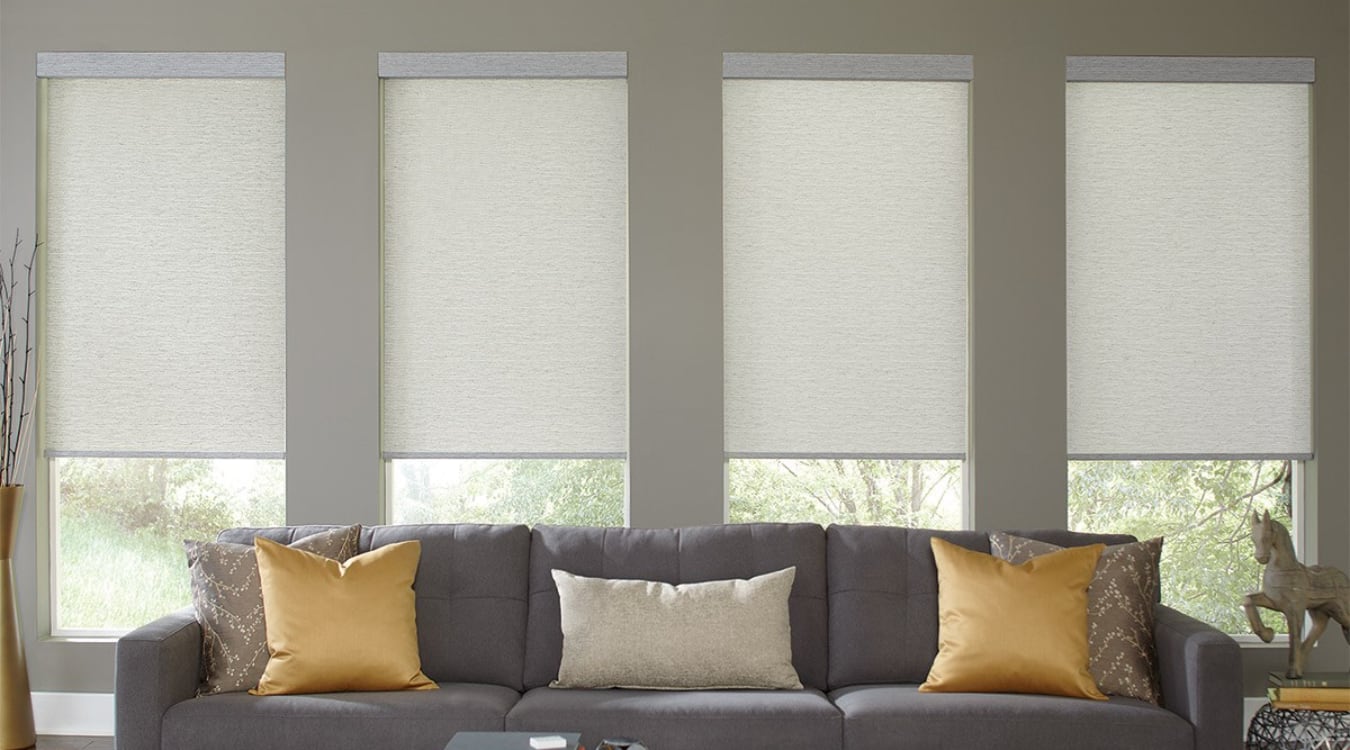 Motorized Shades Expand Your Cordless Window Treatment Options In Orlando
Coverings that are controlled by strings can test your patience. You have to pull the cord just right to raise or lower them to the proper position. On the other hand, you can end the frustration with automated roller shades. They open and close with a motor that you operate with a remote controller or mobile app. You can change the position of your window treatment without pulling strings and without getting up from your seat. You even have the option to prearrange smart automated window treatments to change settings on a schedule to keep out the afternoon sun or add privacy in the evening.
A majority of roller shades feature motorized styles, giving you many cordless window treatment options in Orlando. You can put automated cellular shades in a specific spot to improve efficiency or eye-catching powered Roman shades in a fancier sitting room. Or adjust the light level in your work space without moving from your chair with motorized zebra shades.
You Will Be Impressed By Your Cordless Window Treatment Options At Sunburst Shutters Orlando
If you've had enough of twisted cords, reach out to Sunburst Shutters Orlando. We have a many cordless window treatment options to match your specific preferences. Select the most suitable choice for you by dialing 407-630-7011 or fill out the form on this page to request a complimentary on-site appointment.